Exhibitions
Upcoming Exhibition
MISAWA ATSUHIKO ANIMALS IN TOYAMA
October 20 - December 25, 2018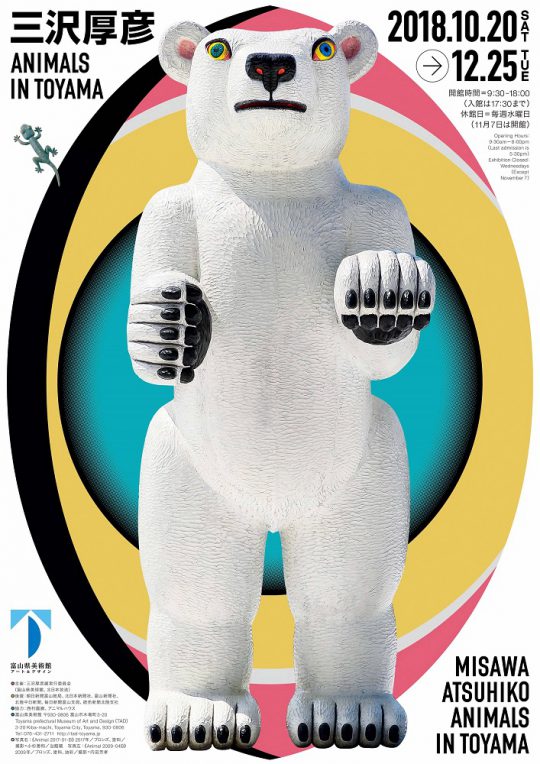 Atsuhiko MISAWA (1961- ) is best known for the series "ANIMALS" which he began in 2000, featuring carved life-size animals statue of camphorwood that colored with oil paint. He is one of Japan's most popular contemporary sculptors, too. More recently, he gives a challenge to create the imaginary beasts like the Unicorn or Kylin and also pursue more realistic.                        There are his ANIMALS' works at the outdoor Plaza and Onomatopoeia Rooftop of Toyama Prefectural Museum of Art and Design (TAD). They are loved as the idols of TAD. This exhibition features approximately 120 including his representative sculptures "ANIMALS", paintings, sketches and the latest works as theme "Tateyama".
Details
Period
October 20 (Sat) - December 25 (Tue), 2018
Opening Hours
9:30 - 18:00 (Last admission is 30 minutes before closing.)
Closed
Wednesdays (except for November 7th)
Admission
Adults 1,300yen (1,000yen*) , University students 700yen (500yen*), Advance ticket 1,000yen

*For groups of 20 people or more, admission fees in ( ) are applied.
Advance tickets are available until October 19, 2018.
Tickets for the special exhibitions also include admission to the collection exhibition.
Free admission both to collection exhibitions and special exhibitions for the following visitors. 1. Children, students (elementary, junior high or high school students, etc.) 2. Persons escorting children/students for school activities or social activities. (Submission of admission free application is necessary.) 3. Disabled people with a physical disability certificate.
For seniors (70 and above) and university students or younger, admission to collection exhibitions is free.
Please note that the Museum may be closed for maintenance or an exhibition change out.
Opening hours and days of the Museum may be changed depending on seasons or events.

Venue
2F exhibition room 2, 3, 4
Supported by
MISAWA ATSUHIKO Exhibition Executive Committee (Toyama Prefectural Museum of Art and Design, Kitanihon Broadcasting Co., Ltd.) / Auspices: The Asahi Shimbun Toyama Bureau, THE KITANIPPON SHINMBUN, The Toyama Shimbun, The Chunichi Shimbun, THE MAINICHI NEWSPAPERS, The Yomiuri Shimbun Hokuriku Branch Office/ Cooperation: Nishimura Gallery, Animal House, Yamaguchiseizai Co.,Ltd., TOMIO KOYAMA GALLERY INC., ShugoArts / Exhibition cooperation: Odawara Art Foundation / Corporate sponsors: Toyama Kyosai, HOKURIKU ELECTRICAL CONSTRUCTION CO.,LTD., Sanshindo, Hotel Grand Terrace Toyama
About the authors
MISAWA, Atsuhiko
(Artist)
Mr. Misawa was born in Kyoto in 1961. He received his masters of arts in sculpture from Tokyo National University of Fine Arts and Music (present Tokyo University of the Arts) in 1989. In 2000, he started production of the ANIMAL series of wooden life-sized animal sculptures and first held his solo exhibition ANIMALS at Nishimura Gallery, Tokyo. In 2001, he received the 20th Hirakushi Denchu Prize. Since 2007, the traveling exhibition "Misawa Atsuhiko ANIMALS+" was held at the five museums, starting at the Hiratsuka Museum of Art. Solo exhibitions have been held at many museums around Japan, attracting many visitors. Recent solo exhibitions include ones at Mie Prefectural Art Museum and Hamamatsu Municipal Museum of Art in 2013, Takamatsu Art Museum, Iwate Museum of Art and Shunan City Museum of Art and History in 2014, Nariwa Museum, Takahashi, Kushiro City Museum of Art in 2015, ART PLAZA, Oita in 2016, Contemporary Art Museum, Kumamoto, THE SHOTO MUSEUM OF ART in 2017 and YOKOSUKA MUSEUM OF ART in 2018. He is one of the hottest sculptors in Japan now. His art collection books include "Misawa Atsuhiko ANIMALS" (Kyuryudo Publishing lnc 2002 : First collection book), "ANIMALS No. 3" (Kyuryudo Publishing Inc. 2013) and "Dobutsunoe" (Seigensha 2013).
Images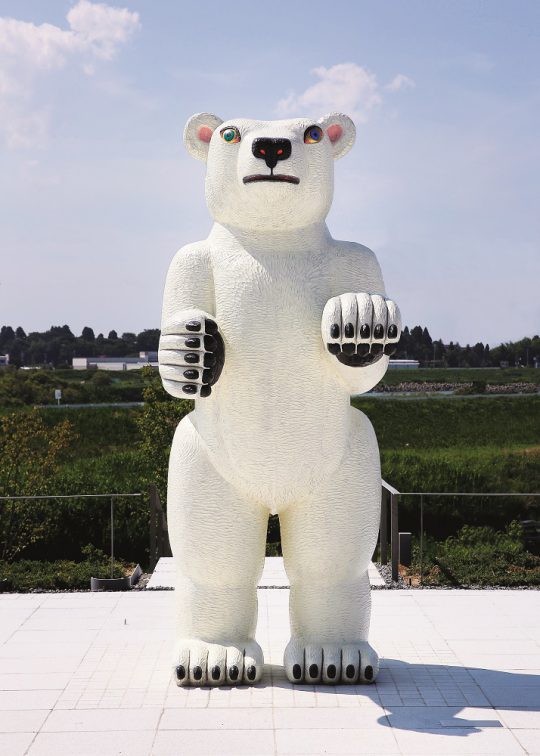 《Animal 2017-01-B》 2017 Bronze, paint Toyama Prefectural Museum of Art and Design  Photo: Yoshikazu Kosugi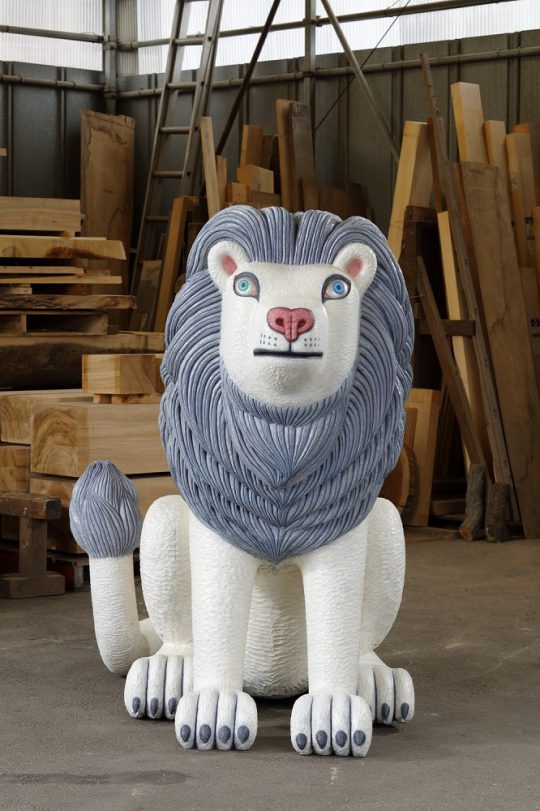 《Animal 2016‐01 》 2016 Camphorwood, oil Photo: Ikuhiro Watanabe / ©Atsuhiko Misawa, Courtesy of Nishimura Gallery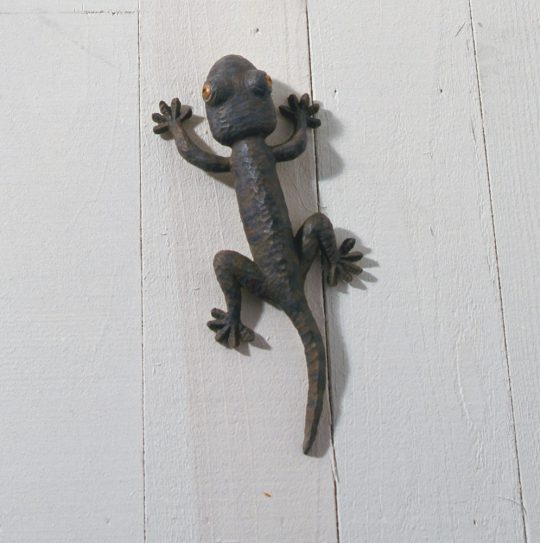 《Animal 2009‐04B》 2009 Bronze, paint, oil  Photo: Yoshitaka Uchida / ©Atsuhiko Misawa, Courtesy of Nishimura Gallery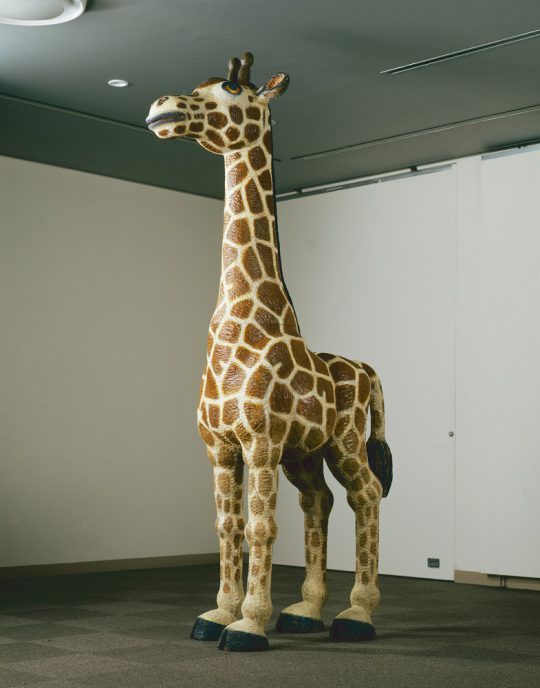 《Animal 2008‐02 》 2008 Camphorwood, oil Photo: Yoshitaka Uchida / ©Atsuhiko Misawa, Courtesy of Nishimura Gallery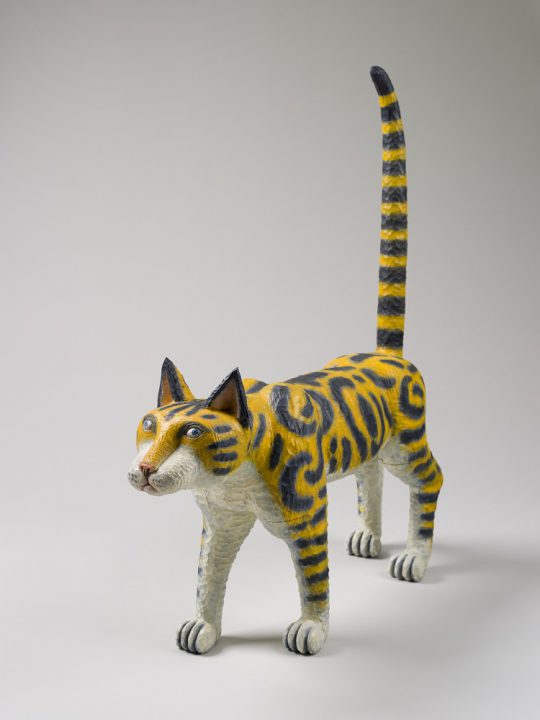 《Cat 2013-03》 2013 Camphorwood, oil Photo: Kei Okano / ©Atsuhiko Misawa, Courtesy of Nishimura Gallery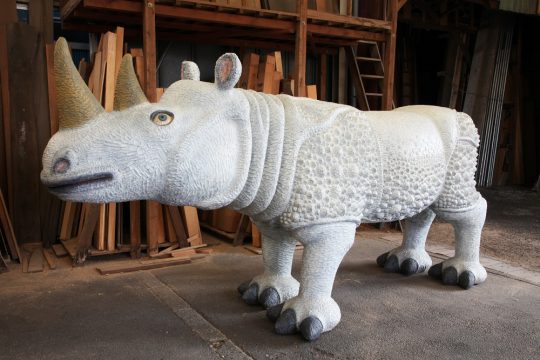 《Animal 2010‐01》 2010 Camphorwood, oil Photo: Masako Nagano / ©Atsuhiko Misawa, Courtesy of Nishimura Gallery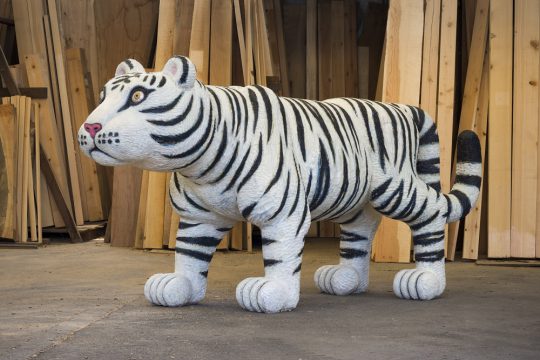 《Animal 2012‐01》 2012 Camphorwood, oil Photo: Ikuhiro Watanabe / ©Atsuhiko Misawa, Courtesy of Nishimura Gallery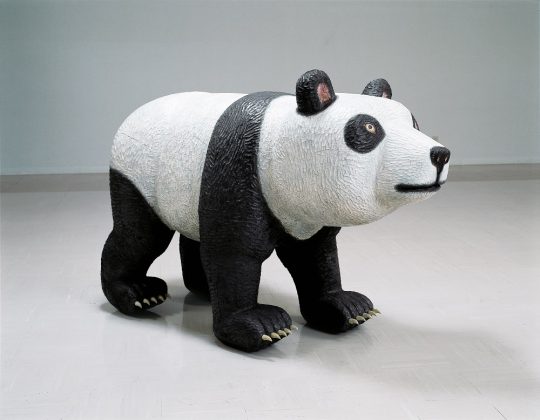 《Animal 2011‐07》 2011 Camphorwood, oil Photo: Yoshitaka Uchida / ©Atsuhiko Misawa, Courtesy of Nishimura Gallery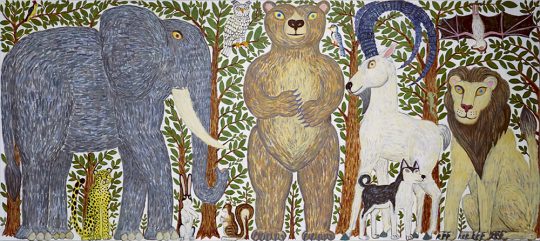 《The rite of spring》 2016 Panel, Acrylic, colored pencil  ©Atsuhiko Misawa, Courtesy of Nishimura Gallery