Other Facilities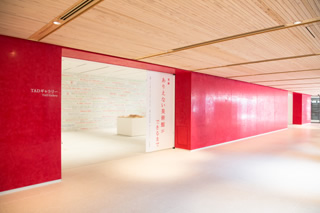 TAD Gallery
At the TAD Gallery, works by local people, including those created in workshops at the atelier are exhibited.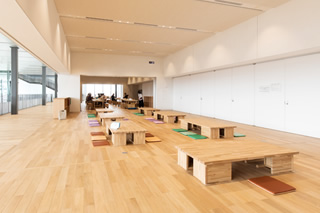 Atelier
At the atelier, a wide range of generations will be encouraged to participate in workshops. Open studio events by artists will also be held here.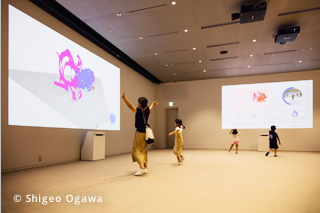 Hall
In the hall, talk events and film screenings form part of special exhibitions. "Interactive Art," illumination art of body movement, can be also experienced here.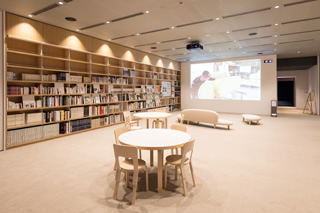 Library
Please sit back and enjoy magazines and art books.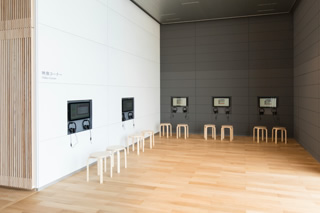 Video Corner
Visitors can enjoy our archive of films from past special exhibitions and international art animations.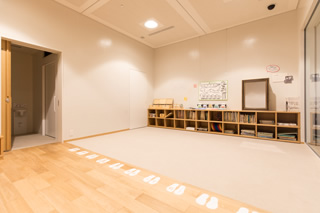 Kids Room
In playing, children can enjoy programs that offer them opportunities to experience art and show their works.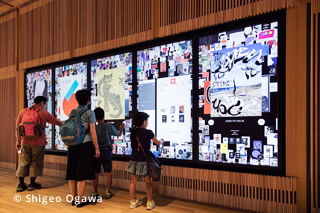 Poster Touch Panel
Visitors can see 3,500 posters displayed on the large touchscreen from the TAD Poster Collection consisting of about 14,000 posters.
Admission to the above-mentioned facilities is free of charge.
Equipment
Wheelchair / Stroller

Available at the Ticket & Information Counter

Public Wireless LAN(Wi-Fi)

In some areas inside the Museum, free Wi-Fi is available.(SSID: TOYAMAFreeWi-Fi)

Accessibility Information

Museum's elevator is wheelchair-accessible (one wheelchair at a time) and there are multipurpose toilets, mom-baby toilets and a suckling room. Wheelchairs and a stroller are available.
Parking space for disabled visitors is located close to the front entrance.
Guide dogs and assistance dogs are allowed to enter the Museum with their owners.
Please note that there is no nursery in the Museum.
A hearing aid system is equipped in the hall.
If a group visits the Museum by a welfare bus, please contact us in advance. We will provide assistance for entering the Museum.