International Poster
Triennial Toyama
International Poster Triennial Toyama
International Poster Triennial in Toyama: IPT
This exhibition of posters chosen from throughout the world is intended to provide a review of the current state of international poster design.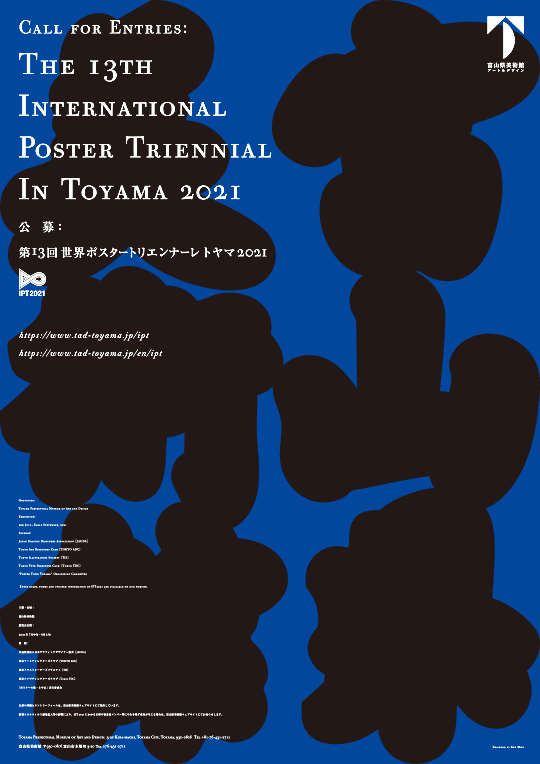 IPT2021
We have ended our call for works for IPT2021

As of February 28th, we have ended our call for works for "The 13th International Poster Triennial in Toyama" [IPT2021]. Further, web entries for the U30+Student category were also closed at the end of February 28th [Japanese time]. We would like to thank everyone who entered.

The first selection screening of works will take place mid-April. Results will be released mid-May on Toyama Prefectural Museum of Art and Design's website, and those selected will also be contacted directly.