Surrounding Facilities
Fugan Canal Kansui Park
Toyama Prefectural Fugan Canal Kanui Park is a water and cultural park of 9.7 ha developed as the symbolic zone of the Toyama Urban MIRAI Plan, focusing on values of richness of waterside area. This area has become an oasis where people think about and create local culture and future.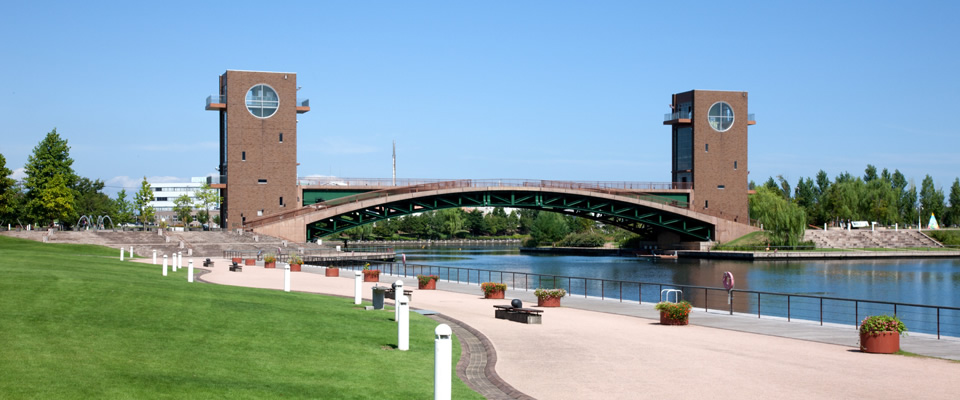 Promenade
The riverside road along the Itachi River is a promenade to TAD from the Kansui Park. Along the road are a row of Centennial Cherry blossom trees and open space with roofed benches and art wagons (stands) on which citizen's artworks and crafts are exhibited. People can enjoy art, walking along the promenade.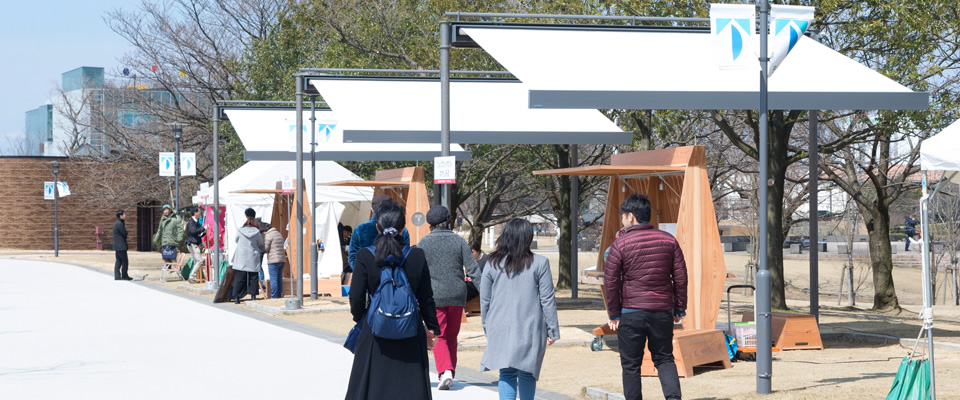 Fugan Suijo Line
Fugan Suijo line is a canal cruise line run by Toyama Prefecture and City, connecting Kansui Park and Iwase via Nakajima Lock Gate. The canal cruises are operated on three boats, Fugan, Sora and Kansui (capacity of 55 persons, respectively) owned by Toyama Prefecture and an electric boat Momiji (capacity 11 persons) owned by Toyama City.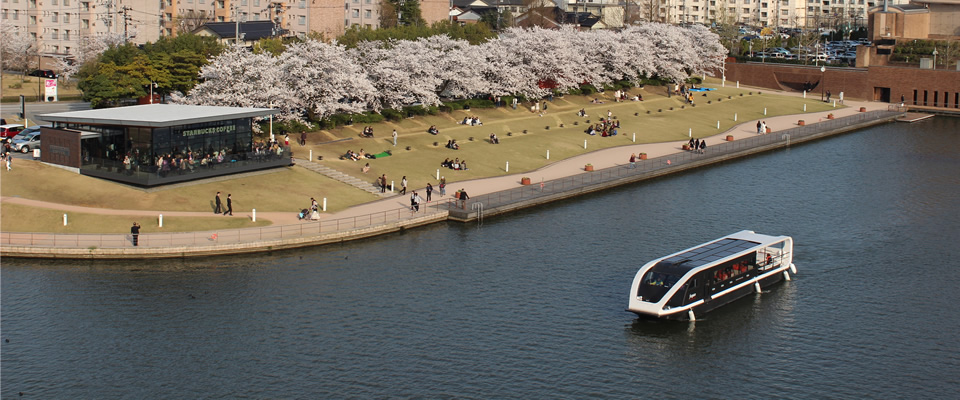 Nakajima Lock Gate
The Nakajima Lock Gate was built in 1934 as part of the development of the Fugan Canal. The lock installed in the middle point of the canal is built in the same style as the Panama Canal locks with two pairs of lock gates, which adjusts water level by alternately opening and closing the front and rear gates, by adopting the water transportation technology advanced in Europe from the middle Ages to the modern age.