Exhibitions
Past Exhibitions
Art and Design, dialogue with materials
November 16, 2017 - January 8, 2018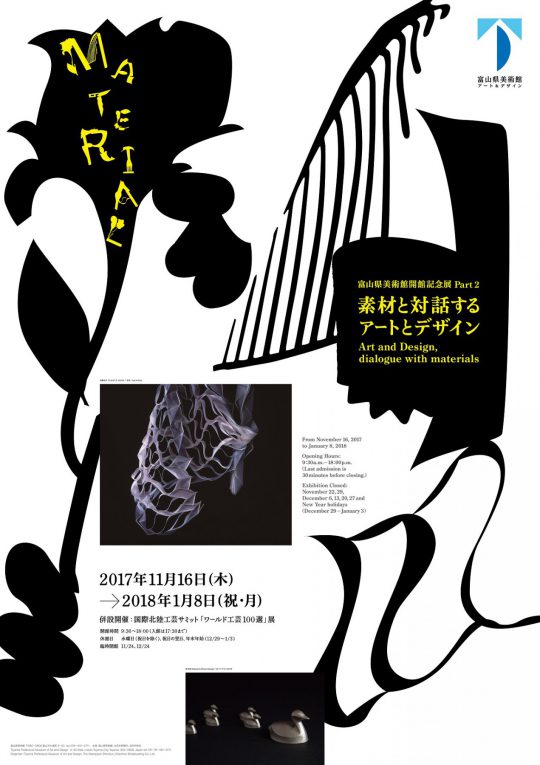 As one part of the creative process, artists choose their materials, so as to be able to demonstrate their craft and express what they wish to express. The selection of materials is an important aspect of the design process, as well. When materials and processing techniques are combined, new value is created. Having a face-to-face dialogue with materials is an essential part of the process of creating objects. At this exhibition, we will offer an introduction to the world of design through four sections that will focus on materials ― from wood, to metal, to high-tech materials ― and how they have transformed. The sections are called "Art and Materials," "Innovation and Materials," "An Introduction to Materials," and "Installations: Bringing Art and Design Together." Here at the Toyama Prefectural Museum of Art and Design, where the building itself embodies the allure of materials such as wood, aluminum, and glass, we are creating a place where visitors can have encounters with art and design through dialogue with materials.
Details
Period
November 16 (Thu), 2017- January 8 (Mon / public holiday), 2018 *November 16th will open to the public from 10:00 (after opening ceremony)
Opening Hours
9:30 - 18:00 (Last admission is 30 minutes before closing.)
Closed
November 22, 29 / December 6, 13, 20, 27 and New Year holidays (December 29, 2017 - January 3, 2018)
Admission
Adults 1,300yen (1,000yen*) , University students 950yen (750yen*), Advance ticket 1,000yen

*For groups of 20 people or more, admission fees in ( ) are applied.
Advance tickets are available from October 4 to November 15, 2017. (But it will be sold at Toyama Prefectural Museum of Art and Design only until November 14, 2017)
Tickets for the special exhibitions also include admission to the collection exhibition.
Free admission both to collection exhibitions and special exhibitions for the following visitors. 1. Children, students (elementary, junior high or high school students, etc.) 2. Persons escorting children/students for school activities or social activities. (Submission of admission free application is necessary.) 3. Disabled people with a physical disability certificate.
For seniors (70 and above), admission to collection exhibitions is free.
Please note that the Museum may be closed for maintenance or an exhibition change out.
Opening hours and days of the Museum may be changed depending on seasons or events.

Venue
2F exhibition room 3, 4
Organized by
Toyama Prefectural Museum of Art and Design, The Kitanippon Shimbun, Kitanihon Broadcasting Co., Ltd.
Images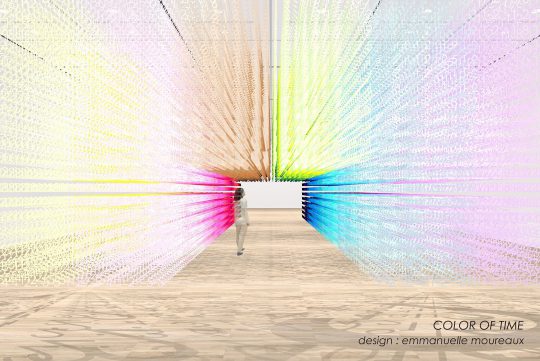 MOUREAUX, Emmanuelle / COLOR OF TIME / 2017   This is new work for this exhibition. * This is image CG.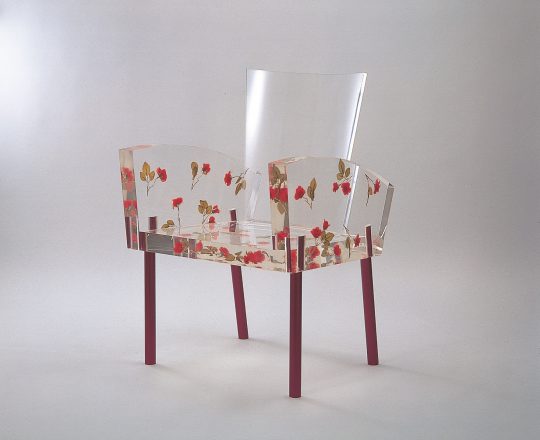 KURAMATA, Shiro / Miss Branche / 1988 (Produced since 1994) Toyama Prefectural Museum of Art and Design ©Kuramata Design Office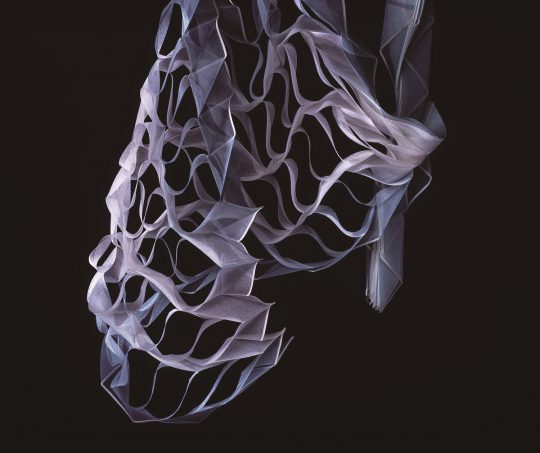 SUDO, Reiko / Tanabata / 2017 Photo : Sue McNab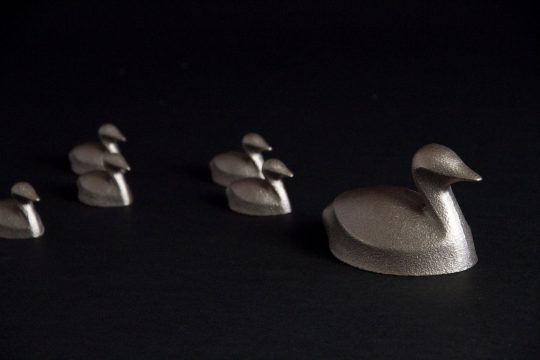 MINAMI, Masahiro (Masahiro Minami Design) / Kaitsuburi / 2012 Photo : Taishi Fujimori / calm photo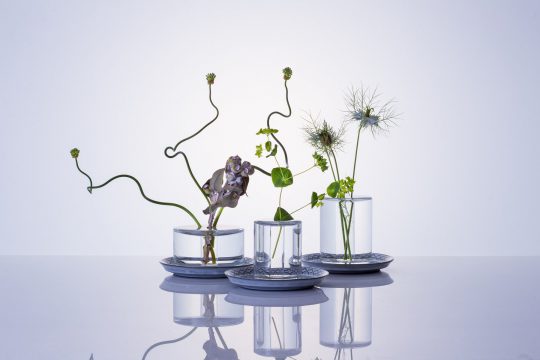 SAKASHITA, Kazunaga / shallows / 2013 Photo : Taishi Fujimori / calm photo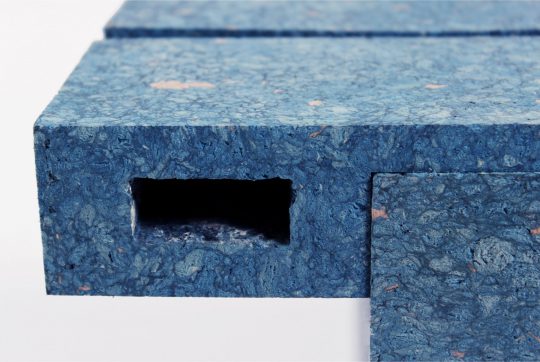 WooJai Lee / Paperbricks and PaperBricks Pallet coffee table / 2016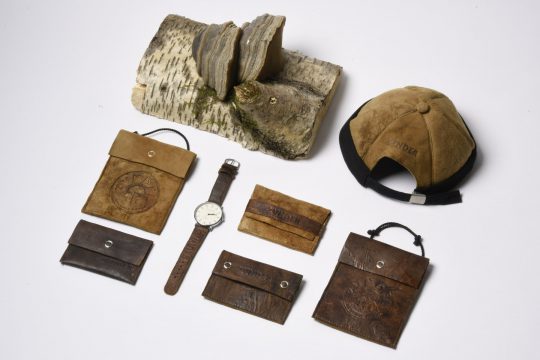 FABERT, Nina / Fomes Fomentarius - deconstruction of a parasitic fungus / 2016 Photo : FABERT, Nina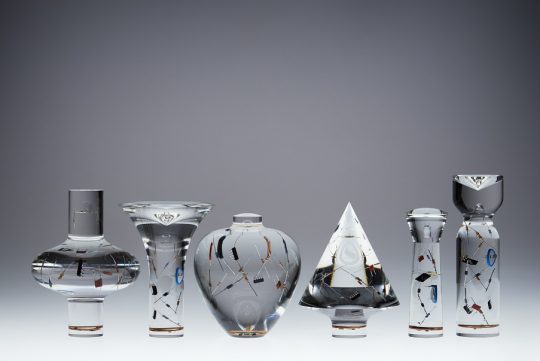 TAKT PROJECT / COMPOSITION / 2015 Photo : HAYASHI, Masayuki