Exhibitions
Past Exhibitions
Design Ah! Exhibition in TOYAMA
March 21 - May 20, 2018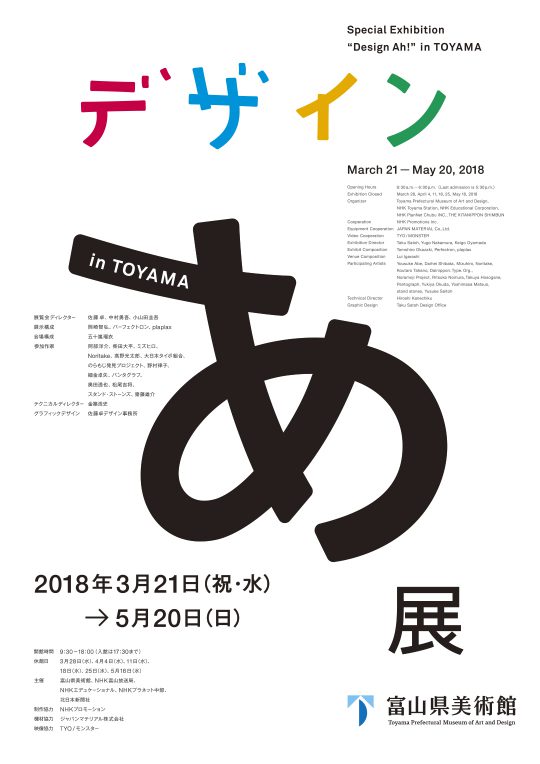 The Design Ah! program on the NHK Educational TV was created to nurture children's "design minds". This exhibition expands the practice of Design Ah! into an experiential space. Excellent designs have innovations that further improve connections between people, and between people and things. For the Design Ah! TV program, "design mind" is interpreted as the combination of sensibility and thinking to be aware of one's environment (LOOK), investigate what kinds of problems exist (THINK), and make a better situation (CREATE), using a diversity of expressions. This Design Ah! Exhibition was created so that visitors can experience and participate in this " design mind". Works from the previous Ah! Exhibition, held in 2013, Tokyo (attracting some 220,000 visitors over a three month period of time) have been revamped and revisited, to investigate themes ranging from objects and phenomena in our daily environment to broader concepts. Our wish is for children ― who will be responsible for the future ― to experience the richness of looking, thinking, and crating with their "design minds".                                               Exhibition Directors: Taku Satoh, Yugo Nakamura, Keigo Oyamada / Exhibit Composition: Tomohiro Okazaki, Perfection, plaplax / Venue Composition: Lui Igarashi / Participating Artists: Yousuke Abe, Daihei Shibata, Mizuhiro, Noritake, Kotaro Takano, Dainippon.Tyoe.Org., Noramoji Project, Ritsuko Nomura, Takuya Hosogane, Pantograph, Yukiya Okuda, Yoshimasa Matsuo, stands stones, Yusuke Saitoh / Technical Director: Hiroshi Kanechiku / Graphic Design: Taku Satoh Design Office
Details
Period
March 21 (Wed / public holiday) - May 20 (Sun), 2018
Opening Hours
9:30 - 18:00 (Last admission is 30 minutes before closing.)
Closed
Wednesdays (March 28, April 4, 11, 18, 25 and May 16, 2018)
Admission
Adults 1,300yen (1,000yen*) , University students 950yen (750yen*), Advance ticket 1,000yen

*For groups of 20 people or more, admission fees in ( ) are applied.
Advance tickets are available from February 13 to March 20, 2018.
Tickets for the special exhibitions also include admission to the collection exhibition.
Free admission both to collection exhibitions and special exhibitions for the following visitors. 1. Children, students (elementary, junior high or high school students, etc.) 2. Persons escorting children/students for school activities or social activities. (Submission of admission free application is necessary.) 3. Disabled people with a physical disability certificate.
For seniors (70 and above), admission to collection exhibitions is free.
Please note that the Museum may be closed for maintenance or an exhibition change out.
Opening hours and days of the Museum may be changed depending on seasons or events.

Venue
2F exhibition room 2, 3, 4
Supported by
Toyama Prefectural Museum of Art and Design, NHK Toyama Station, NHK Educational Corporation, NHK PlanNet Chubu INC., THE KITANIPPON SHINMBUN        Cooperation: NHK Promotions Inc. / Equipment Cooperation: JAPAN MATERIAL Co.,Ltd / Video Cooperation: TYO / MONSTER
About the authors
SATOH, Taku
(Graphic Designer)
In 1979, Mr. Satoh graduated from Department of Design, Tokyo National University of Fine Arts and Music (present Tokyo University of the Arts) and completed his master's degree in 1981 from Tokyo National University of Fine Arts and Music (present Tokyo University of the Arts). After initially working for Dentsu, Inc., he established Taku Satoh Design Office Inc. in 1984 and changed company name, TSDO Inc. in April, 2018. He has been engaged in a wide range of artistic activities, including product development of Nikka Whisky's Pure Malt, package designs of LOTTE XYLITOL Gum chewing gum and MEIJI Dairies' Oishii Gyunyu milk, graphic design for PLEATS PLEASE ISSEY MIYAKE, the logo marks for the 21st Century Museum of Contemporary Art in Kanazawa, the National Museum of Nature and Science, Tokyo and National High School Baseball Championship. He has also served as art director for the "Nihongo de Asobo" children's program on NHK's educational channel, overall supervisor of the "Design Ah!" children's program on the same channel, and one of three directors of 21_21 DESIGN SIGHT. His publications include "Kujira wa shio o fuite ita" (DNP Art Communications), "JOMONESE" (Bijutsu Shuppan-sha) and the photo book "Maana – Mikan"(Heibonsha).
NAKAMURA, Yugo
(Interface Designer)
Born in 1970 in Nara Prefecture. Web designer, interface designer and visual director. Graduated from the University of Tokyo's School of Engineering. Currently a visiting professor at Tama Art University. Has been involved in the fields of web design and interface design since 1998. In 2004, set up a design studio "tha ltd." Has since been working in a crisscross manner on many projects, including art direction of websites and visual works, as well as designing and programming. His major works include directing the series of web designs for Uniqlo, the user interface design for KDDI's smart phone "INFOBAR", and the direction of NHK E Tele "Design Ah!" program. Has received major design prizes such as the Grand Prix of the Cannes Lions International Advertising Festival, the Grand Prix of the Tokyo Interactive Ad Awards, Grand Prix of the TDC Awards and the Mainichi Design Prize.
OYAMADA, Keigo
(Musician)
1969 Born in Tokyo. 1989 Debut as a member of Flipper's Guitar. 1993 Start solo career as Cornelius after break-up of Flipper's Guitar. Released 5 Albums up to present and recorded, produced, remixed & continue to collaborate with various artists.
Images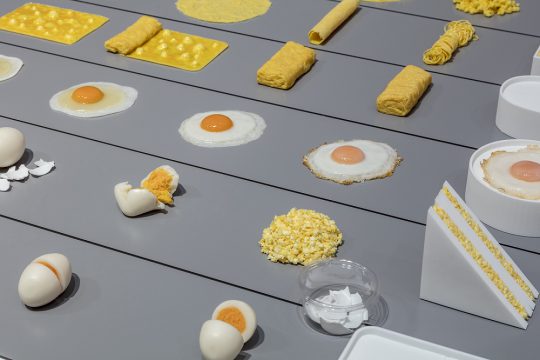 Egg Transformation Perfektron / © SATOSHI ASAKAWA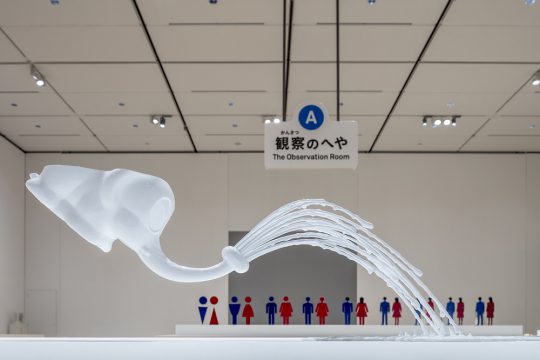 Content Shapes plaplax / © SATOSHI ASAKAWA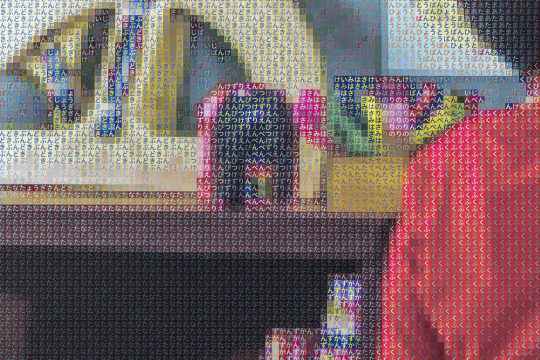 An eye for an eye, and a tooth for a tooth Perfektron / © SATOSHI ASAKAWA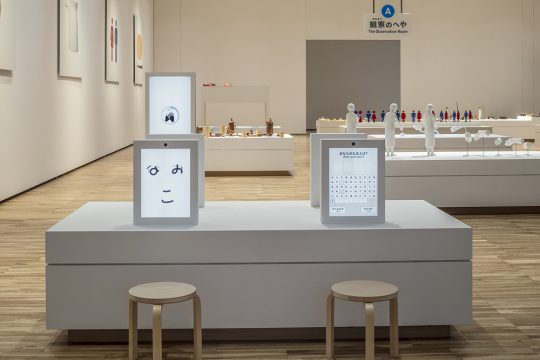 Names Express Faces Dainippon. Type. Org. + Yukiya Okuda / © SATOSHI ASAKAWA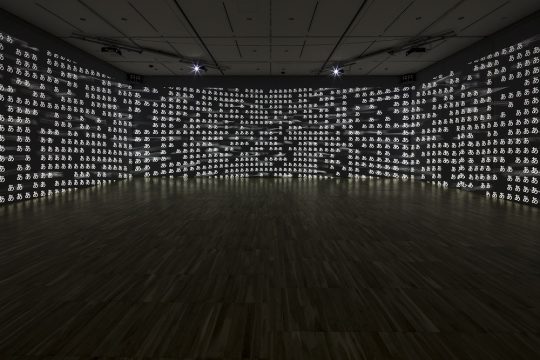 "Ah!" Theme Yugo Nakamura / © SATOSHI ASAKAWA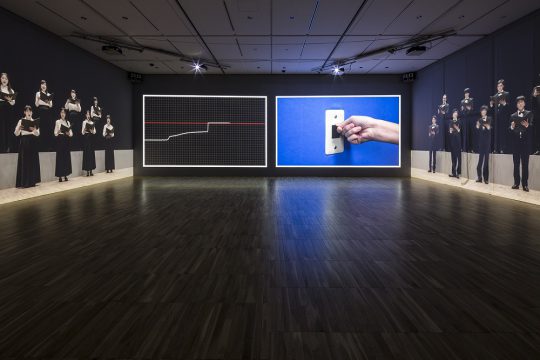 Limits of Patience Daihei Shibata / © SATOSHI ASAKAWA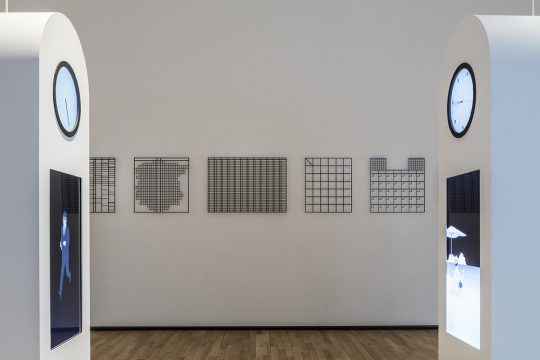 Time Model Tomohiro Okazaki + Mizuhiro / © SATOSHI ASAKAWA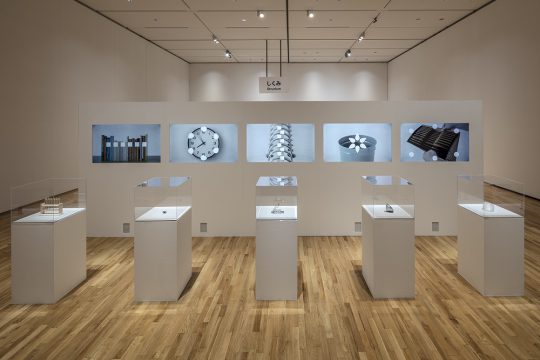 Observing Parts Perfektron / © SATOSHI ASAKAWA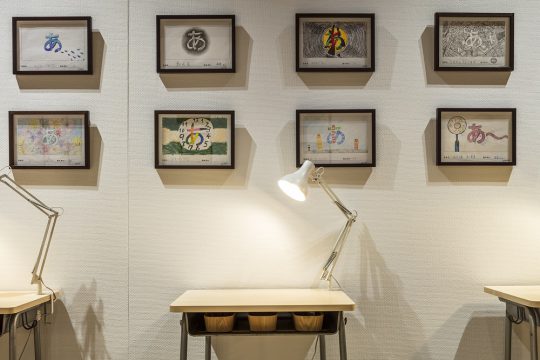 Everyone's "Ah!" Posted Works / © SATOSHI ASAKAWA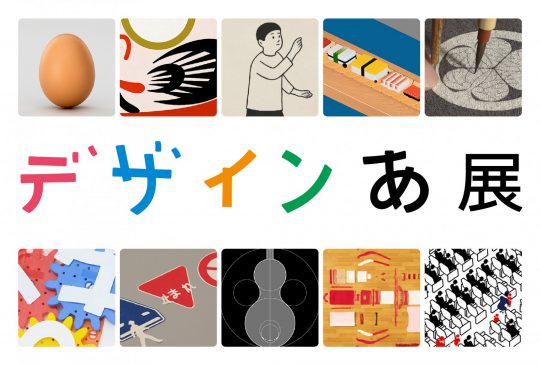 press visual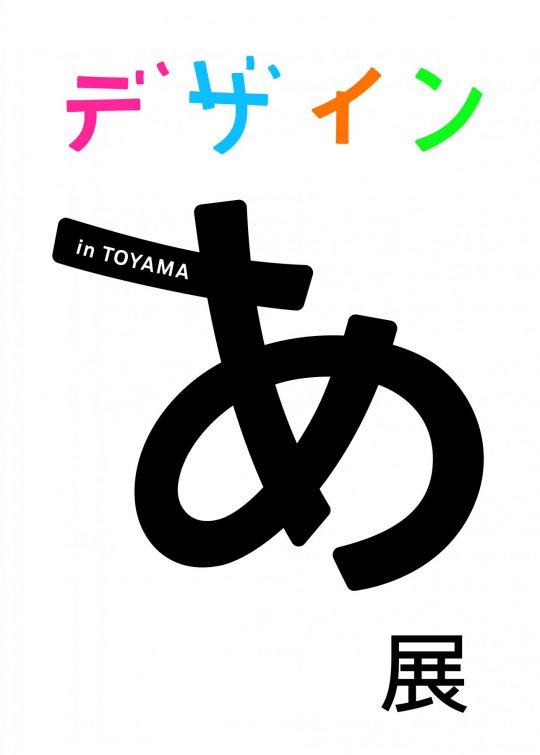 Design Ah! exhibition logo_toyama