Exhibitions
Past Exhibitions
MISAWA ATSUHIKO ANIMALS IN TOYAMA
October 20 - December 25, 2018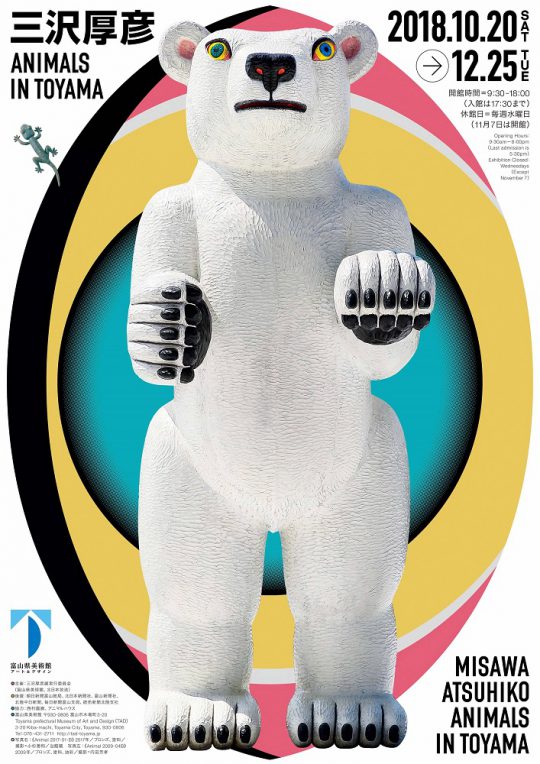 Atsuhiko MISAWA [1961-] is best known for the series "ANIMALS" which he began in 2000, featuring carved life-size animals statue of camphorwood that colored with oil paint. He is one of Japan's most popular contemporary sculptors, too. More recently, he gives a challenge to create the imaginary beasts like the Unicorn or Kylin and also pursue more realistic.


There are his ANIMALS' works at the outdoor Plaza and Onomatopoeia Rooftop of Toyama Prefectural Museum of Art and Design (TAD). They are loved as the idols of TAD. This exhibition features approximately 120 including his representative sculptures "ANIMALS", paintings, sketches and the latest works as theme "Tateyama".
Details
Period
October 20 [Sat.] - December 25 [Tue.], 2018
Opening Hours
9:30 AM-6:00 PM [Last admission is 5:30 PM]
Closed
Wednesdays [except November 7]
Admission
Adults 1,300yen [*1,000yen], University students 700yen [*500yen], Advance ticket 1,000yen

For groups of 20 people or more, admission fees in [* ] are applied.
Advance tickets are available until October 19 [Fri.], 2018.
Tickets for the special exhibitions also include admission to the collection exhibition.
Free admission both to collection exhibitions and special exhibitions for the following visitors.
1. Children, students [elementary, junior high or high school students, etc.]
2. Persons escorting children/students for school activities or social activities. [Submission of admission free application is necessary.]
3. Disabled people with a physical disability certificate.
For seniors [70 and above] and university students or younger, admission to collection exhibitions is free.
Please note that the Museum may be closed for maintenance or an exhibition change out.
Opening hours and days of the Museum may be changed depending on seasons or events.

Venue
2F exhibition room 2, 3, 4
Organized by
MISAWA ATSUHIKO Exhibition Executive Committee (Toyama Prefectural Museum of Art and Design, Kitanihon Broadcasting Co., Ltd.) / Auspices: The Asahi Shimbun Toyama Bureau, THE KITANIPPON SHINMBUN, The Toyama Shimbun, The Chunichi Shimbun, THE MAINICHI NEWSPAPERS, The Yomiuri Shimbun Hokuriku Branch Office/ Cooperation: Nishimura Gallery, Animal House, Yamaguchiseizai Co.,Ltd., TOMIO KOYAMA GALLERY INC., ShugoArts / Exhibition cooperation: Odawara Art Foundation / Corporate sponsors: Toyama Kyosai, HOKURIKU ELECTRICAL CONSTRUCTION CO.,LTD., Sanshindo, Hotel Grand Terrace Toyama
About the authors
Atsuhiko Misawa
(Artist)
Mr. Misawa was born in Kyoto in 1961. He received his masters of arts in sculpture from Tokyo National University of Fine Arts and Music (present Tokyo University of the Arts) in 1989. In 2000, he started production of the ANIMAL series of wooden life-sized animal sculptures and first held his solo exhibition ANIMALS at Nishimura Gallery, Tokyo. In 2001, he received the 20th Hirakushi Denchu Prize. Since 2007, the traveling exhibition "Misawa Atsuhiko ANIMALS+" was held at the five museums, starting at the Hiratsuka Museum of Art. Solo exhibitions have been held at many museums around Japan, attracting many visitors. Recent solo exhibitions include ones at Mie Prefectural Art Museum and Hamamatsu Municipal Museum of Art in 2013, Takamatsu Art Museum, Iwate Museum of Art and Shunan City Museum of Art and History in 2014, Nariwa Museum, Takahashi, Kushiro City Museum of Art in 2015, ART PLAZA, Oita in 2016, Contemporary Art Museum, Kumamoto, THE SHOTO MUSEUM OF ART in 2017 and YOKOSUKA MUSEUM OF ART in 2018. He is one of the hottest sculptors in Japan now. His art collection books include "Misawa Atsuhiko ANIMALS" (Kyuryudo Publishing lnc 2002 : First collection book), "ANIMALS No. 3" (Kyuryudo Publishing Inc. 2013) and "Dobutsunoe" (Seigensha 2013).
Katsura Funakoshi
(Sculptor)
Born in Morioka, Iwate in 1951. Completed a BFA in Sculpture at Tokyo Zokei University, and an MFA in Sculpture from Tokyo University of the Arts. While at graduate school, Funakoshi received a request from a Trappist monastery in Hakodate, Hokkaido to produce a wooden sculpture of the Virgin and Child, and embarked on a full-fledged career as a wood-carving sculptor, holding solo exhibitions of his work at Nishimura Gallery from 1985. In 1986-87, he stayed in London as a participant in the Japanese Government Overseas Study Program for Artists. Funakoshi has exhibited in major international art festivals including the 43rd Venice Biennale in 1988, and Documenta IX in Kassel, Germany, in 1992. Solo exhibitions of his work have been held in numerous museums both in Japan and overseas, such as Katsura Funakoshi: Works 1980-2003 (Museum of Contemporary Art, Tokyo, 2003), Summer Villa: The Sculptures, Drawings and Prints of Katsura Funakoshi in Art Deco Space (Tokyo Metropolitan Teien Art Museum, 2008), and Katsura Funakoshi: The Sphinx in Myself (Hyogo Prefectural Museum of Art, 2015). Funakoshi received the 18th Hirakushi Denchu Prize in 1997, the 33rd Nakahara Teijiro Prize in 2003, and the 59th Minister of Education, Culture, Sports, Science, and Technology's Art Encouragement Prize. In 2011 he was awarded the Medal with Purple Ribbon. Funakoshi currently lives and works in Tokyo, and fosters younger sculptors as a Professor of Sculpture at Tokyo Zokei University.
Masato Kobayashi
(Painter)
Born in Tokyo in 1957. He graduated from Tokyo University of the Arts with a degree in Oil Painting, and his paintings in the graduation exhibition had a profound impact on Atsuhiko Misawa, then a first-year sculpture student at the same university. Kobayashi's early works depicted subjects such as angels and the sky. In 1996 he was chosen to represent Japan at the São Paulo Art Biennale. In 1997, Kobayashi traveled to Europe at the invitation of Jan Hoet. For around a decade thereafter he was based in Ghent and produced work in various locations. Since returning to Japan in 2006, he has been based in Fukuyama City, Hiroshima Prefecture. His major solo exhibitions include, KOBAYASHI Masato (The Miyagi Museum of Art, 2000), A Son of Painting Masato Kobayashi (S.M.A.K, Ghent, 2001), Starry Paint, stars of outer space by pure painting (Tensta Konsthall, Sweden, 2004), MASATO KOBAYASHI –The Paint of the Planet (Nariwa Museum, Okayama, Japan, 2009), ART TODAY 2012:Explanatory Paintings and Masato Kobayashi (Sezon Museum of Modern Art, Nagano, Japan, 2012), and Thrice Upon A Time (ShugoArts, Tokyo, 2016). Kobayashi is currently a Professor of Oil Painting at Tokyo University of the Arts.
Hiroshi Sugito
(Painter)
Born in Nagoya in 1970. He completed his BFA in Nihonga (Japanese-style painting) at the Aichi Prefectural University of Fine Arts and Music. In 2006, he took part in the exhibition, Yoshitomo Nara + graf A to Z at Yoshii Brick Brewhouse, Hirosaki City, where he met Misawa who had also been a participating artist. Sugito met Funakoshi in the group show Kaleidoscope of Time (Fukui Prefectural Museum of Art, 2000), and Kobayashi at Portrait Session (Hiroshima City Museum of Contemporary Art, 2007). His major solo exhibitions include, frame and refrain (Bernard Buffet Museum, Shizuoka, 2015), Prime and Foundation (The Miyagi Museum of Art, Sendai, 2015), Particles and Release (Toyota Municipal Museum of Art, Aichi, 2016), and Hiroshi Sugito: Module or Lacuna (Metropolitan Art Museum, Tokyo, 2017). In 2018 he received the 68th Minister of Education, Culture, Sports, Science, and Technology's Art Encouragement Prize. Sugito currently lives and works in Nagoya and Tokyo, and is an Associate Professor of Oil Painting at Tokyo University of the Arts.
Masashi Asada
(Photographer)
Born in Mie Prefecture in 1979. Asada belonged to the photography club in high school, and graduated from the Japan Institute of Photography and Film in 2000. While enrolled at the school, he began working on the Asada-ke (Asada Family) series, with his own family members as subjects. Asada began working at Studio Fobos in 2004 and then became an independent photographer in 2007. In 2009 he received the 34th Kimura Ihei Award for the photo book Asada-ke (AKAAKA Art Publishing Inc., 2008), which featured humorous photos of his entire family (including himself) dressed as a rock band, as firefighters and so forth. In 2010, Asada's first major solo exhibition, Tsu Family Land: Photography by Masashi Asada, was held at the Mie Prefectural Art Museum. He has held numerous shows both in Japan and overseas, including Commemorative Picture for the Memorial Day: Photography by Masashi Asada (Fukuoka Camera Museum, Toyama, 2011), Hobo Kazoku: Masashi Asada (Irie Taikichi Memorial Museum of Photography Nara City, 2016). Asada lives in Tokyo, producing works and participating in regional revitalization projects throughout Japan.
Images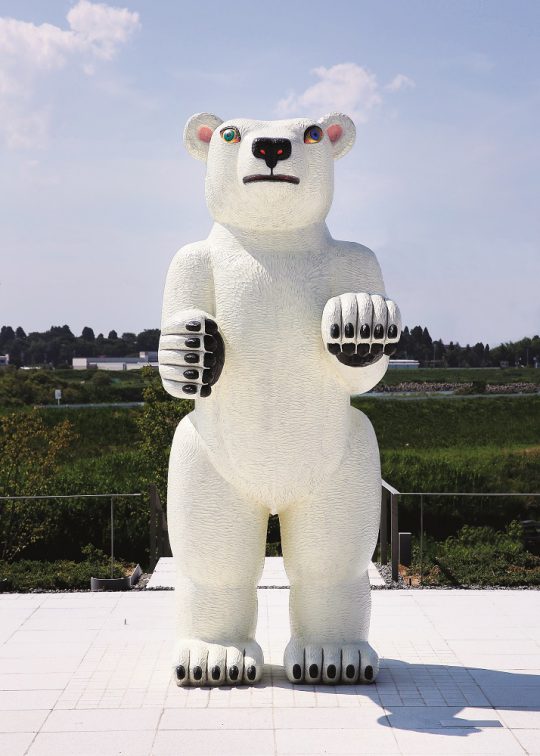 《Animal 2017-01-B》 2017 Bronze, paint Toyama Prefectural Museum of Art and Design  Photo: Yoshikazu Kosugi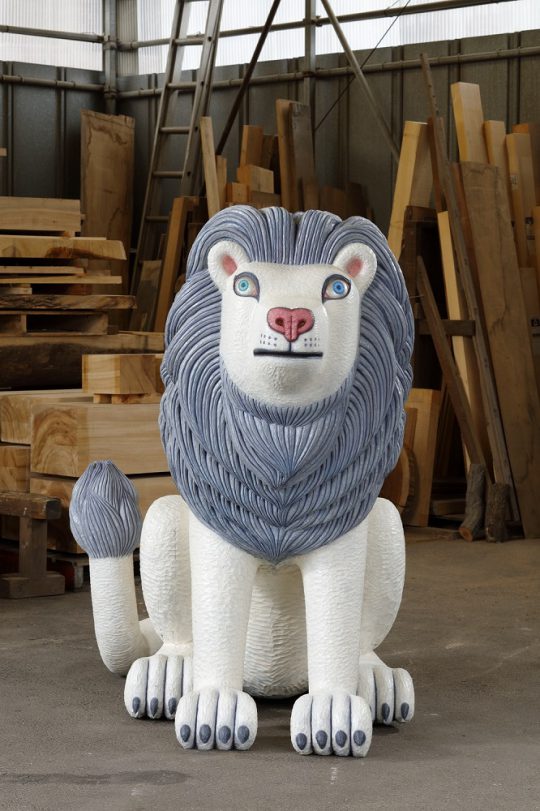 《Animal 2016‐01 》 2016 Camphorwood, oil Photo: Ikuhiro Watanabe / ©Atsuhiko Misawa, Courtesy of Nishimura Gallery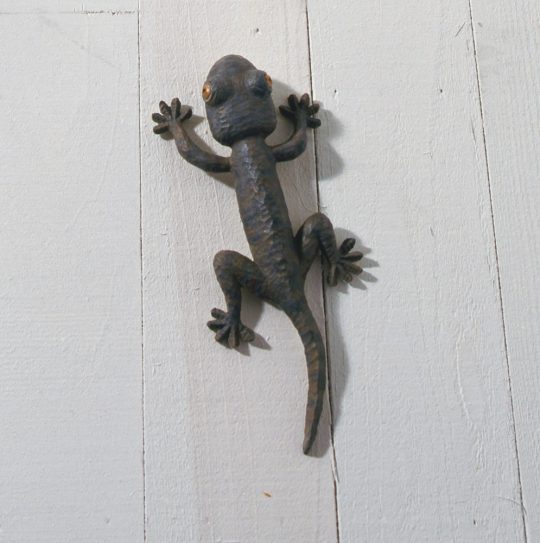 《Animal 2009‐04B》 2009 Bronze, paint, oil  Photo: Yoshitaka Uchida / ©Atsuhiko Misawa, Courtesy of Nishimura Gallery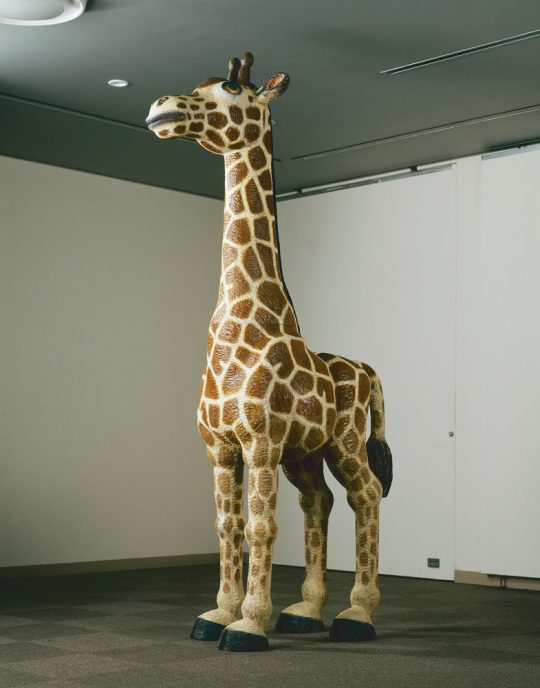 《Animal 2008‐02 》 2008 Camphorwood, oil Photo: Yoshitaka Uchida / ©Atsuhiko Misawa, Courtesy of Nishimura Gallery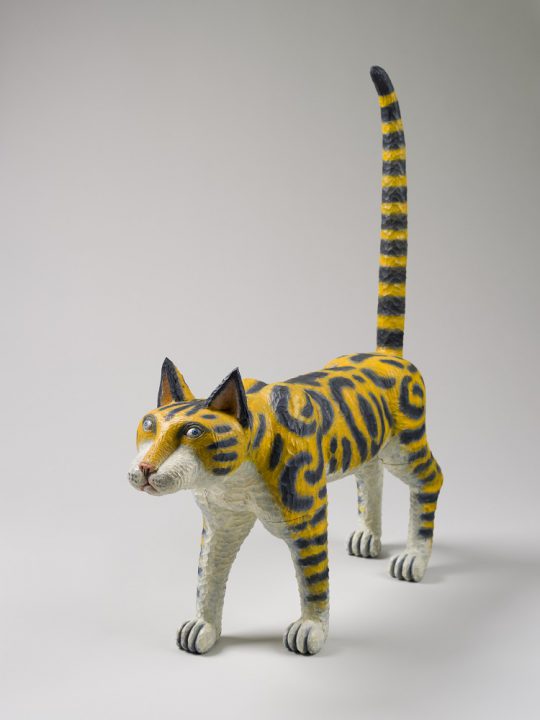 《Cat 2013-03》 2013 Camphorwood, oil Photo: Kei Okano / ©Atsuhiko Misawa, Courtesy of Nishimura Gallery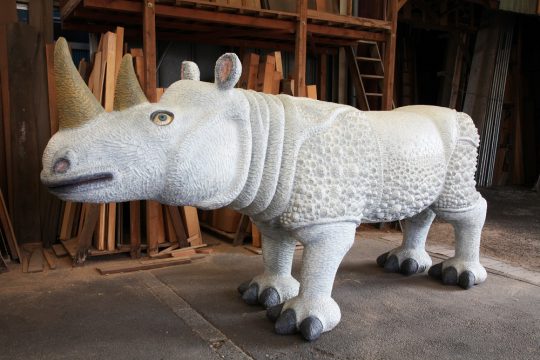 《Animal 2010‐01》 2010 Camphorwood, oil Photo: Masako Nagano / ©Atsuhiko Misawa, Courtesy of Nishimura Gallery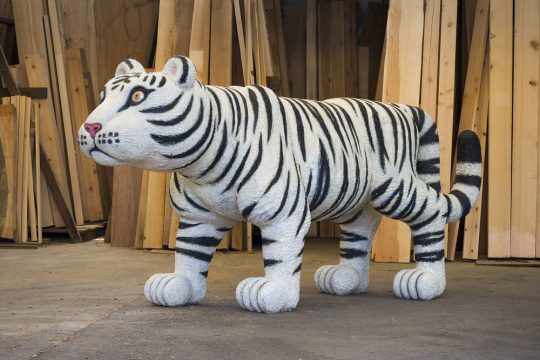 《Animal 2012‐01》 2012 Camphorwood, oil Photo: Ikuhiro Watanabe / ©Atsuhiko Misawa, Courtesy of Nishimura Gallery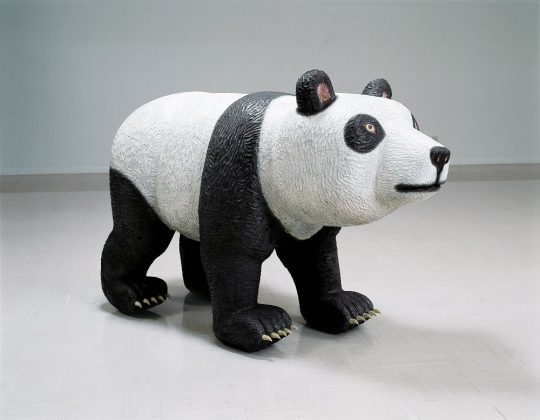 《Animal 2011‐07》 2011 Camphorwood, oil Photo: Yoshitaka Uchida / ©Atsuhiko Misawa, Courtesy of Nishimura Gallery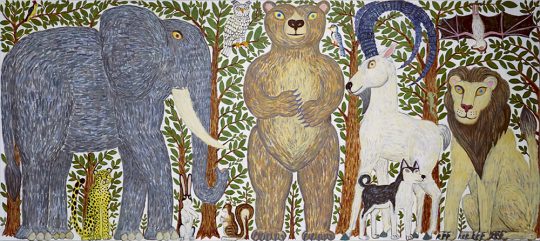 《The rite of spring》 2016 Panel, Acrylic, colored pencil  ©Atsuhiko Misawa, Courtesy of Nishimura Gallery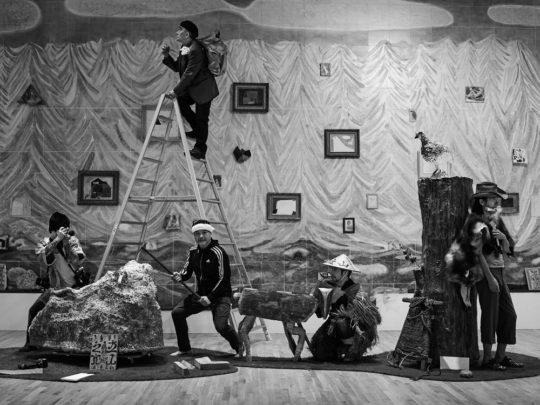 《ANIMAL HOUSE IN TOYAMA》 2018 Photo: Masashi Asada