Exhibitions
Past Collection Exhibitions
Szymon Goldberg and Miyoko Yamane's Collection "Violins Loved by Goldberg"
January 9 - April 21, 2020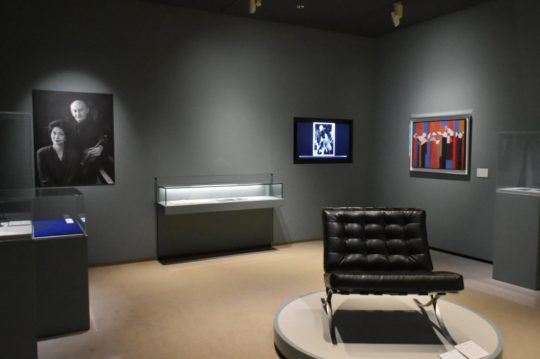 Exhibited are items possessed by The Center for Music Research at Tokyo University of the Arts including violins that were treasured by Szymon Goldberg [1909-1993] and other works of art that were donated by his wife Miyoko in 2006.
To the internationally acclaimed violinist Szymon Goldberg, his violins were companions that accompanied him through an eventful life.
The exhibition features two of the violins he loved, a Stradivarius and Baron Vitta made by Guarneri del Ges ù as well as violin related materials and photographs, musical scores bearing his handwritten notes, and other items from Goldberg's possessions.
Details
Period
January 9 [Thu.] - April 21 [Tue.], 2020
Opening Hours
9:30 AM-6:00 PM [Last admission is 5:30 PM]
Closed
Wednesdays [Except national holidays], and February 25 [Tue.], 2020
*Open February 24 [Mon.] and March 21 [Sat.], 2020
Admission
Adults 300yen [*240yen]

For groups of 20 people or more, admission fees in [* ] are applied.
Free admission both to collection exhibitions and special exhibitions for the following visitors.
1. Children, students [elementary, junior high or high school students, etc.]
2. Persons escorting children/students for school activities or social activities. [Submission of admission free application is necessary.]
3. Disabled people with a physical disability certificate.
For seniors [70 and above] and university students or younger, admission to collection exhibitions is free.
Please note that the Museum may be closed for maintenance or an exhibition change out.
Opening hours and days of the Museum may be changed depending on seasons or events.

Venue
3F exhibition room 6
Organized by
Toyama Prefectural Museum of Art and Design