Exhibitions
Current Collection Exhibition
Design Collection Ⅰ "Posters and Animals"
April 21 - July 26, 2022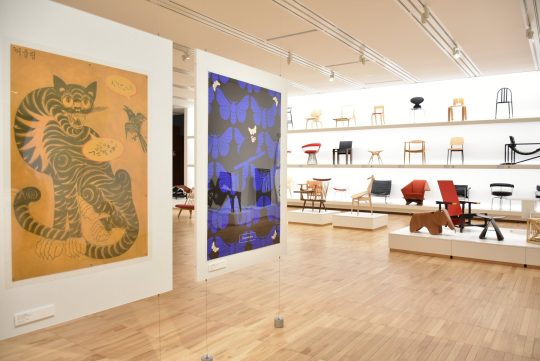 From the poster collections of the Toyama Prefectural Museum of Art and Design, this exhibition introduces posters that feature a variety of animals.
From dogs and bears to fish and birds, the animals in the posters express messages through their cute, humorous, and sometimes yelping faces. In addition to issues related to nature and animal protection, some posters also express problems occurring in human society through the designers' use of animal figures. Note the white dove, a familiar symbol of peace, or the barking dog, a poster that asks whether discrimination and criticism are directed at those who perpetrate them.
Animals are relatable to people across countries and regions, perhaps because they do not have letters or words like humans that they are able to convey messages beyond words through their appearance and facial expressions when they appear on posters.
Details
Period
April 21 - July 26, 2022
Opening Hours
9:30 AM-6:00 PM [Last admission is 5:30 PM]
Closed
Wednesdays [Except national holidays] and July 19, 2022
*Open on May 4, 2022
Admission
Adults 300yen [*240yen]

This ticket is for both the TAD Collection [Room 1] and the Design Collection [Room 5,6].
For groups of 20 people or more, admission fees in [* ] are applied.
Free admission both to collection exhibitions and special exhibitions for the following visitors.
1. Children, students [elementary, junior high or high school students, etc.]
2. Persons escorting children/students for school activities or social activities. [Submission of admission free application is necessary.]
3. Disabled people with a physical disability certificate.
For seniors [70 and above] and university students or younger, admission to collection exhibitions is free.

Venue
3F exhibition room 5
Organized by
Toyama Prefectural Museum of Art and Design