Exhibitions
Past Collection Exhibitions
Design Collection Ⅲ "Posters Highlighting Environmental Issues: The Voice of Living Things"
November 17, 2022 - February 14, 2023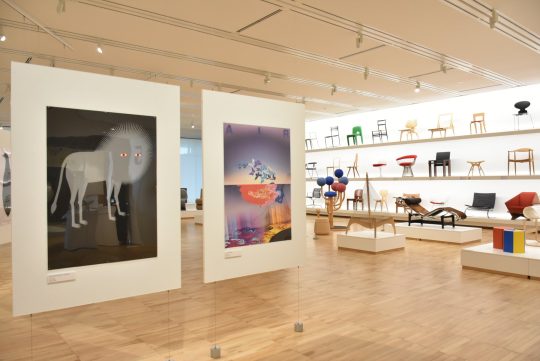 This exhibition presents posters that concern environmental issues, focusing on examples in which animals appear.
Vegetation, the diversity of species and the balance of the ecosystem are being lost due to the destruction of the environment. The animals in these posters address environmental issues—sometimes comically, sometimes earnestly. What message are the designers of these posters trying to convey through the voices of living things?
As you gaze at a poster, try listening to the silent voice it gives expression to.
Details
Period
November 17, 2022 - February 14, 2023
Opening Hours
9:30 AM-6:00 PM [Last admission is 5:30 PM]
Closed
Wednesdays [Except national holidays], November 24, December 28, 2022 - January 4 and January 10, 2023
*Open on November 23, 2022
Admission
Adults 300yen [*240yen]

This ticket is for both the TAD Collection [Room 1] and the Design Collection [Room 5,6].
For groups of 20 people or more, admission fees in [* ] are applied.
Free admission both to collection exhibitions and special exhibitions for the following visitors.
1. Children, students [elementary, junior high or high school students, etc.]
2. Persons escorting children/students for school activities or social activities. [Submission of admission free application is necessary.]
3. Disabled people with a physical disability certificate.
For seniors [70 and above] and university students or younger, admission to collection exhibitions is free.

Venue
3F exhibition room 5
Organized by
Toyama Prefectural Museum of Art and Design