Exhibitions
Past Collection Exhibitions
Szymon Goldberg and Miyoko Yamane's Collection "Goldberg the Polish-Jew [1] Meeting with Wanda Landowska"
November 17, 2022 - February 14, 2023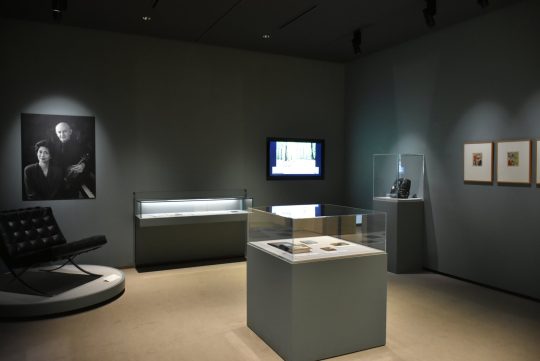 The works of art collected by Szymon Goldberg [1909-1993] and donated by his wife, Miyoko, in 2006 are introduced in this exhibition.

Born in Poland, the musician Szymon Goldberg led a turbulent life on account of his Jewish ancestry. Starting this season, a three-part series will focus on the artists who had an influence on Goldberg's life. The first part casts the spotlight on his relationship with harpsichordist Wanda Landowska, who was from the same part of the world, and follows Goldberg's early life and postwar exile in America.
This exhibition presents items concerning his American exile and interactions with Landowska, drawing on material owned by the Center for Music Research at the Tokyo University of the Arts, as well as contemporaneous works from the museum's collection. Explore the lives of two musicians who continued to pursue music despite the troubled times.
Details
Period
November 17, 2022 - February 14, 2023
Opening Hours
9:30 AM-6:00 PM [Last admission is 5:30 PM]
Closed
Wednesdays [Except national holidays], November 24, December 28, 2022 - January 4 and January 10, 2023
*Open on November 23, 2022
Admission
Adults 300yen [*240yen]

This ticket is for both the TAD Collection [Room 1] and the Design Collection [Room 5,6].
For groups of 20 people or more, admission fees in [* ] are applied.
Free admission both to collection exhibitions and special exhibitions for the following visitors.
1. Children, students [elementary, junior high or high school students, etc.]
2. Persons escorting children/students for school activities or social activities. [Submission of admission free application is necessary.]
3. Disabled people with a physical disability certificate.
For seniors [70 and above] and university students or younger, admission to collection exhibitions is free.

Venue
3F exhibition room 6
Organized by
Toyama Prefectural Museum of Art and Design