Exhibitions
Past Exhibitions
LIFE : In Search of a Paradise
August 26 - October 5, 2017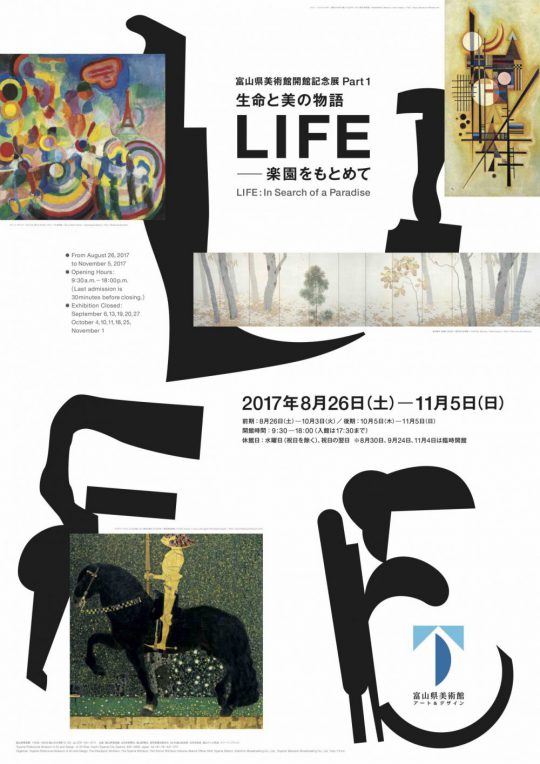 From ancient times to the present day, there have been numerous works of art created on the theme of "LIFE." The reason this theme has continued to interest artists of all ages and countries and has thus inspired them to unravel its essence through their works, is none other than the fact that it indeed persists as the most familiar and compelling issue to us human beings. This marks the first installment in a series of exhibitions held to commemorate the opening of the Toyama Prefectural Museum of Art and Design (TAD), and considers "LIFE" that is the fundamental theme of art, in terms of a "journey in search for a 'wonderful world = paradise.'" Comprising of eight sections entitled "innocence," "love," "daily life," "emotions & ideas," "dreams," "death," "primitive," and "nature," approximately 170 works centering on those selected from museum collections both within Japan and overseas are introduced. From the works of impressionists such as Renoir, to Klimt and Schiele of the Wiener Moderne , masters of 20th century modern art like Picasso and Chagall, Japanese modernist painters including Shigeru Aoki and Kanzan Shimomura, as well as contemporary artists such as Tatsumi Orimoto and Atsuhiko Misawa, the exhibition serves to contemplate the profound relationship between life and beauty, and provides visitors with a new experience of encountering art in this unique setting of the Toyama Prefectural Museum of Art and Design.
Details
Period
August 26 (Sat) - November 5 (Sun), 2017
Opening Hours
9:30 - 18:00 (Last admission is 30 minutes before closing.) *August 26th will open to the public from 13:00.
Closed
September 6, 13, 19, 20, 27 / October 4, 10, 11, 18, 25 / November 1
Admission
Adults 1,300yen (1,000yen*) , University students 950yen (750yen*)

*For groups of 20 people or more, admission fees in ( ) are applied.
Advance tickets are available from July 25 to August 25, 2017.
Tickets for the special exhibitions also include admission to the collection exhibition.
Free admission both to collection exhibitions and special exhibitions for the following visitors. 1. Children, students (elementary, junior high or high school students, etc.) 2. Persons escorting children/students for school activities or social activities. (Submission of admission free application is necessary.) 3. Disabled people with a physical disability certificate.
For seniors (70 and above), admission to collection exhibitions is free.
Please note that the Museum may be closed for maintenance or an exhibition change out.
Opening hours and days of the Museum may be changed depending on seasons or events.

Venue
2F exhibition room 2, 3, 4
Organized by
Toyama Prefectural Museum of Art and Design, The Kitanippon Shimbun, The Toyama Shimbun, The Yomiuri Shimbun Hokuriku Branch Office, NHK Toyama Station, Kitanihon Broadcasting Co., Ltd., Toyama Television Broadcasting Co., Ltd, Tulip TV Inc.
Images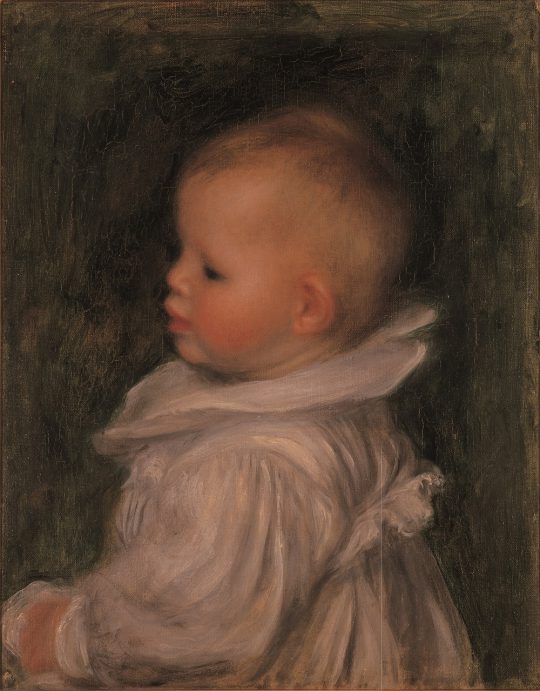 RENOIR, Auguste / Portrait de Claude Renoir / 1902 Kawamura Memorial DIC Museum of Art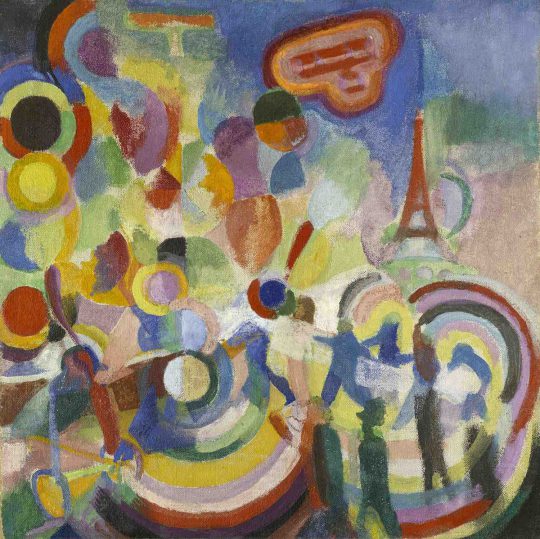 DELAUNAY, Robert / Hommage à Blériot / 1914 Musee de Grenoble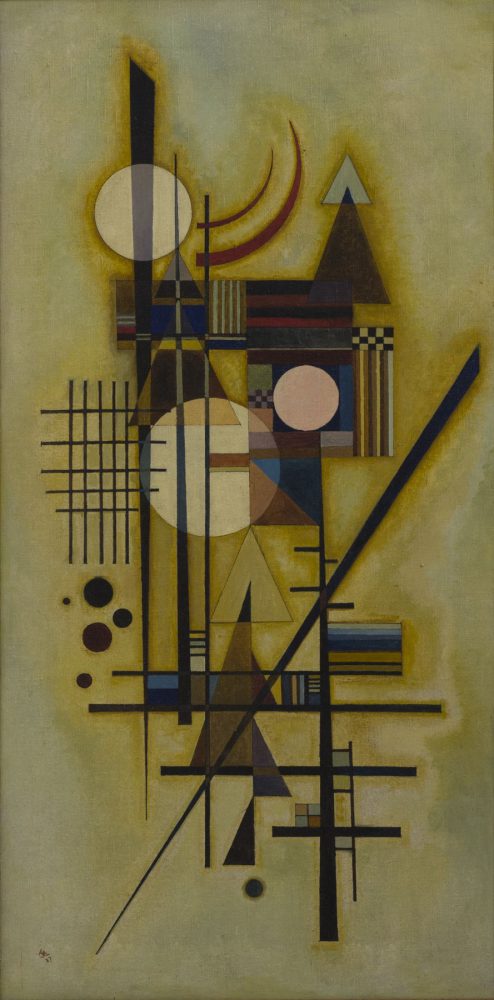 KANDINSKY, Wassily / Hart in Weich / 1927 Sezon Museum of Modern Art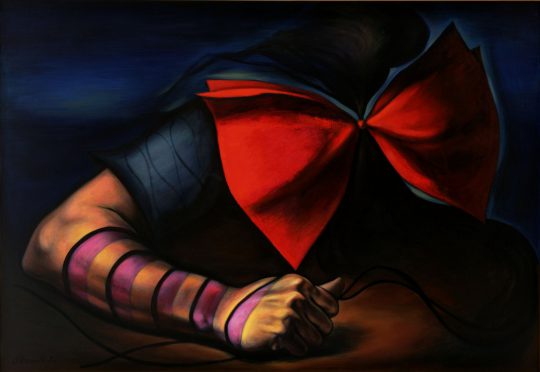 OKAMOTO, Taro / Landscape with an Eye / 1936・1949 Taro Okamoto Museum of Art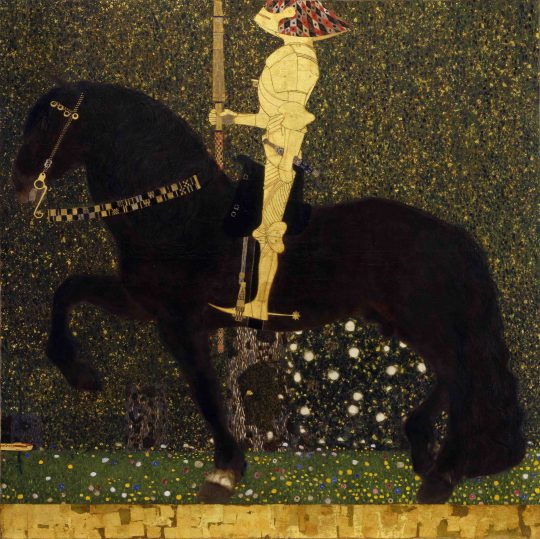 KLIMT, Gustav / Life is a Struggle (The Golden Knight) / 1903 Aichi Prefectural Museum of Art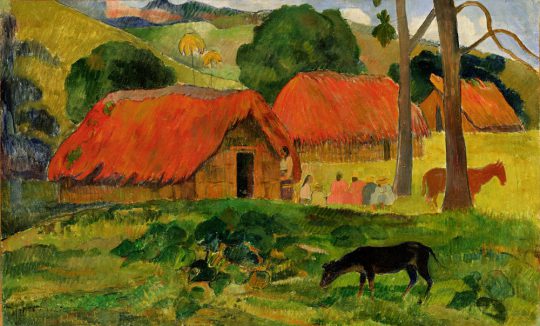 GAUGUIN, Paul / Dog in Front of the Hut, Tahiti / 1892 Pola Museum of Art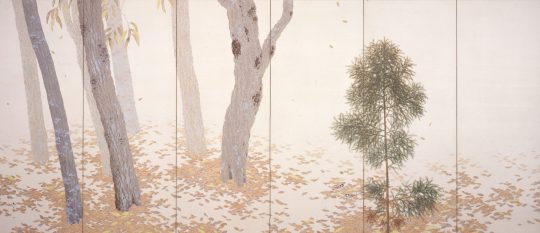 HISHIDA, Shunso / Fallen Leaves / 1909 Fukui Fine Art Museum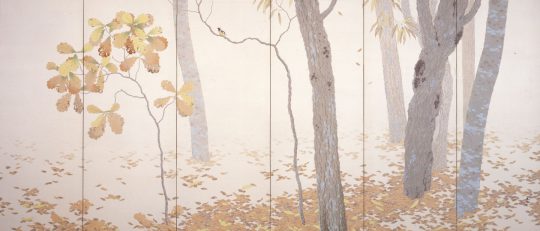 HISHIDA, Shunso / Fallen Leaves / 1909 Fukui Fine Art Museum